Toronto: Innovating For The Future Workplace With RPA – A Practical Discussion
May 18, 2021 (5:00 PM - 7:00 PM) (EDT)
Description
Please join CIOCAN Toronto Chapter and Greenlight for insights and discussion on the practical applications of RPA.
Please join us for a discussion with our sponsor Greenlight on Robotic Processing Automation (RPA).
Agenda
5:00 – 5:15 PM
Introductions and Overview

5:15 – 6:45 PM
Greenlight RPA Discussion
Presenter 1 - Shameiz Hemani, CEO and RPA Lead, Greenlight Consulting
Presenter 2 - Jim Maholic, Senior Director, Value Engineering, UiPath
Presenter 3 - Reena Badesha, Director, Digital Transformation, Teekay
6:45 – 7:00 PM
Further Discussion, Q and A and Networking
7:00 PM
Closing comments and event conclusion
Event Description:
In 2019, the global Robotic Process Automation (RPA) market size was USD 1.40 billion. By 2027, it's expected to reach USD 25.56 billion. We believe it's no longer a choice of if but when to implement RPA, as more and more organizations adopt the technology.
This session will feature Reena Badesha, Digital Transformation Lead from Teekay, Jim Maholic, Senior Director, Value Engineering from UiPath, and will be facilitated by Shameiz Hemani, CEO & RPA Practice Lead from Greenlight Consulting, who will talk about what a successful program in RPA looks like. We will hear about the methods for understanding the high-level automation potential in organizations. We will also discuss how to make your business self-sufficient in this space after it is implemented. Join us to learn more about RPA.
Speakers: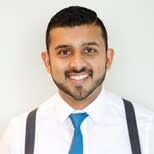 Shameiz Hemani, CEO and RPA Lead, Greenlight Consulting
Shameiz is zealous when it comes to futuristic technology innovation that helps his clients become efficient. He brings immense expertise and a profound sense of vision to Greenlight, breaking boundaries left and right. He was a founding partner of Greenlight Consulting in 2004 (formerly Quadrant Data), then co-founded Greenlight Academy in 2009, and Clarifi.com in 2017. He is a straight shooter, who is often found nerding out with the tech team as he clings to his development past.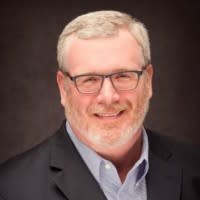 Jim Maholic, Senior Director, Value Engineering, UiPath
Jim Maholic is an Amazon #1 bestselling author. His writing draws on his over 25 years as an IT strategist. Both his books have been in Amazon's top ten in various categories. His book - IT Strategy - was a #1 New Release, a #1 Amazon bestseller and stayed in Amazon's top ten (in multiple categories) for six consecutive months.
More than just a bestselling author, Maholic is also a practitioner. He has consulted with many of the largest and most prestigious companies in North and South America across numerous industries. Maholic's career has included two stints as a CIO, executive positions with Big Four and regional consulting firms, and leadership roles with enterprise software companies. His professional focus has been developing IT strategies that align with clients' core strategic business objectives.
Beyond being a bestselling author, he is a complete Renaissance man, also mastering art and music. Maholic is a nationally published sports photographer and an accomplished performing jazz musician.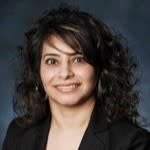 Reena Badesha, Director, Digital Transformation, Teekay
Teekay is a leading provider of international crude oil and gas marine transportation services. Established in 1973, Teekay has developed from a regional shipping company into one of the world's largest marine energy transportation companies. We bring energy where it is needed — anywhere in the world — to power the global economy and to improve people's lives.
Reena Badesha leads the global Digital Transformation program at Teekay. In this current role, she draws on more than 13 years of project experience including offshoring Finance & Accounting functions to a backoffice, implementing Microsoft Dynamics AX organization-wide, and involvement in various business integration and financial systems initiatives. In her 29-year career with Teekay, Reena has held various Finance & Accounting positions. She has a Chartered Professional Accountant designation and holds a Bachelor of Commerce degree from the University of British Columbia. Outside of the office, Reena is also involved in charity work primarily focused for children with special needs including the Variety Children's Charity and the Heart and Stroke Foundation. Reena is also part of the Program Advisory Committee for the school of Business Management at Langara College.
Sponsored by:


Event Contact
Cailea Shin
May 18, 2021 (5:00 PM - 7:00 PM) (EDT)