Next Generation Leader (NGL) Roundtable : Be the future Digital Savvy Leader today!
June 15, 2023 (5:00 PM - 6:00 PM) (EDT)
Description
***Open to all CIOCAN members***
Know the Risks and Benefits of digital data to empower you, your team and the organization.
Overview of the sessions:
The future of leadership is circular; it's about more than just efficiency and getting things done; it's all linked in a cycle from development to production to consumption. The economy of tomorrow needs leaders who understand this new reality today!
These sessions are inspired by the Mastercard Emerging Leaders Cyber Initiative by Rogers Catalyst Cybersecurity program. The sessions' objective is to raise awareness of all the capabilities, constraints, and opportunities where you need to focus your attention rather than the very narrow confines of your role.
Sessions will cover awareness of areas related to disruptive technologies, technological regulations, and ESG, along with risk management, ethics, compliance, privacy, and cybersecurity. Fundamental concepts that many professionals lack today because of working in silos.
During the roundtable sessions, we will discuss real-life case scenarios where examples will amplify your use of critical thinking skills, motivate a team, make trade-offs, and employ decision-making techniques. Sessions are divided into 3 main Leadership concepts: Leader (Me), Team (We), and Organization (Us).
As leaders, grasping every aspect of the 4th Industrial Revolution is vital. During these sessions, we'll delve into the importance of data value, ethics, and strategic business design for digital transformation. Sessions will help you understand where you want to go next and if there is a need to specialize in a more focused area of leadership.
Session 1: Adapting Current Leadership Skills to the Digital Era
This session will broaden your awareness of all areas you need to focus on beyond the limits of your role. Efficiency and getting things done are no longer sufficient.
Being a leader of tomorrow means understanding not only technical advancements like AI, ML, RAP etc., but also the associated risks, privacy concerns, ethics, legal and regulatory environment, ESG and their impact on the circular economy. Leadership's future is about the circular economy- from development to production to consumption- and this link can only be maintained if we bridge the digital skills gap.
Session 2: Leading high-performing team to reach the Collective intelligence state
Collective intelligence has been around for centuries, but it is only now, with advances in technology, that we are able to harness its power on a large scale. Intelligence is everywhere and always getting better. As a leader, mentor, influencer, and trendsetter, ensure to inspire, foster and encourage intelligence within your teams. In this session, we will discuss how you can leverage your team's combined intelligence and creativity.
Session 3: Adaptive Leaders in Practice
This crucial topic is inspired by the WEF's 2023 Future of Work report. The objective of the session is to bring awareness of legal and regulatory obligations, identifying disrupted technologies and emerging technology risks and privacy concerns for your organization. We'll also explore the implications of the circular economy, including ethical considerations, environmental impact, and social responsibility.
Bio: Christine Aykac, Transformation Coach & Learning Strategist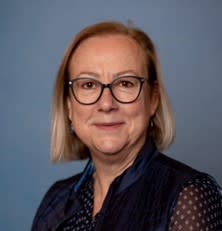 Christine is a dynamic, engaging problem solver and change agent. With over 25 years of experience in her field, Christine has established herself as a go-to expert for project management, digital leadership, and personal growth. Christine's solutions-driven approach has enabled her to participate in enterprise-level solutions, bringing her unique insights and strategies to teams worldwide. Her impressive track record of delivering successful outcomes has earned her a reputation as a leader in her field.
Christine's passion for personal empowerment and leadership exemplifies her unwavering commitment to helping others reach their full potential. She has authored several course books and is a regular contributor to online publications, sharing her wealth of knowledge and inspiring others to reach their goals. She co-founded the Decode Series Digital Leadership program with Wareness Canada and is an advisory board member of consulting organizations in Canada and the US.
Bio: Amalia Barthel, Privacy Consultant, Academic Advisor & Lecturer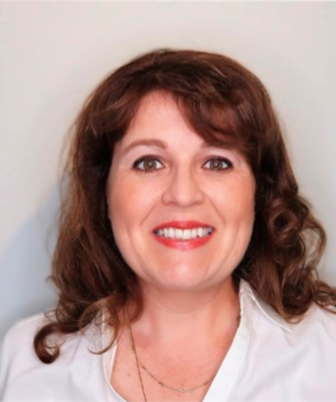 Amalia is an Independent Privacy Consultant & Advisor and Author of Programs and Lecturer/Academic Advisor for the University of Toronto, SCS (School of Continuing Studies).
As an IT insider and specialist, Amalia has been in the Privacy and GRC/Audit and Privacy Engineering space for 16+ years. She is an author and frequent speaker at conferences and webinars. She volunteers her time mentoring young professionals and creating awareness in the community about privacy and digital risk topics. She is the co-founder of the Decode Series Digital Leadership program with Wareness Canada and the Founder of Design Privacy Canada.
This event will be part of a series of 3 to build knowledge on How to become a digital savvy leader, dated below...
Jun 15, 2023, Thu
Sep 21, 2023, Thu
Jan 4, 2024, Thu
Virtual

June 15, 2023 (5:00 PM - 6:00 PM) (EDT)
Categories
Toronto Chapter