Next Generation Leaders Series: Innovative and Adaptive Digital-Savvy Leaders in Times of Change
September 28, 2023 (4:00 PM - 5:00 PM) (EDT)
Description
Innovative and Adaptive Digital-Savvy Leaders in Times of Change.
In Session 1, we discussed what is involved in Digital Leadership, including understanding the impact of technology on privacy, ethics, legal and regulatory environments, ESG, and the circular economy. Being a leader of tomorrow means being aware of these risks and concerns.
The second session will explore the skills leaders need to stay relevant and adapt to change. In these unprecedented times where change occurs at a rapid pace, leaders must learn to amplify – not just technology – but everything they do to connect employees, customers, organizations, and resources in a dynamic and constantly evolving ecosystem of interactions between consumers and producers.
We will discuss strategies for becoming innovative and adaptable digital-savvy leaders that will assist with overcoming challenges while still making a difference and staying competitive.
Join us for yet another engaging roundtable discussion moderated by Peter Thompson, with Ken Russell, Amalia Barthel, Christine Aykac and Peyman Parsi (TBC).
Moderator: Peter Thompson, CEO, DTX - Digital Transformation Experts
As CEO of DTX, former CIO/VP of Embark Student Corp. with a seasoned background as global VP of Software Engineering, Peter Thompson is an accomplished business and IT leader with over 28 years of experience in developing and executing enterprise IT initiatives, multi-year technology roadmaps, cyber security program, CRM solutions and various digital transformation implementations that positively contribute to organizational growth and corporate business strategy.
Bio: Dr. Ken Russell, Chief Information & Innovation Officer, New College Institute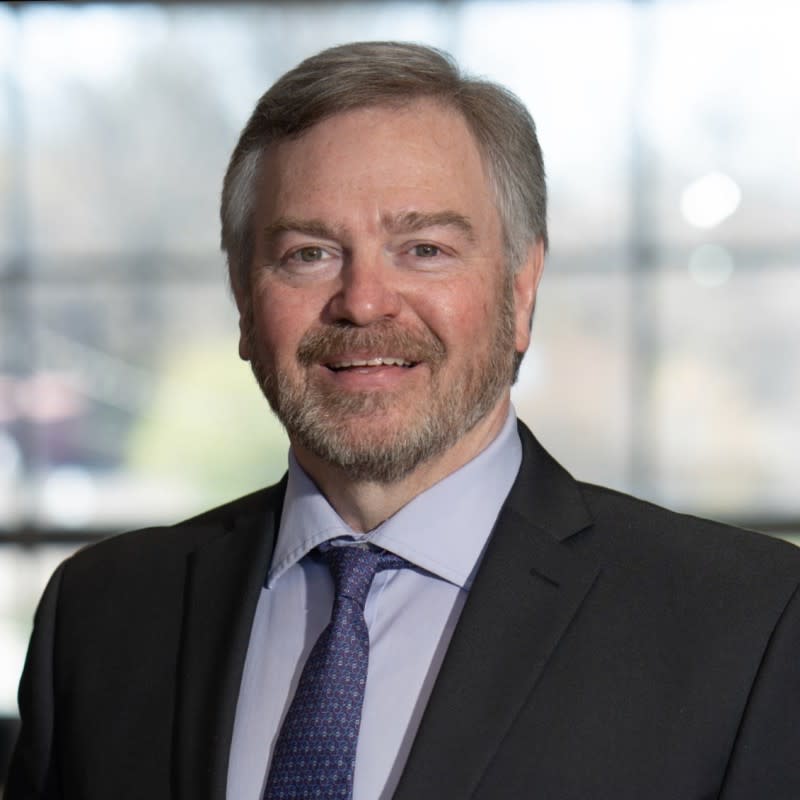 Dr. Ken Russell is an award-winning technologist, trusted digital transformation leader, and innovation amplifier. He is an author, speaker, and board member known for helping organizations define and pursue their digital transformation journeys with guiding experience, connections, conversations, and collaborations. Key to his success as an active practitioner and coach/mentor is helping senior executives embrace the value of values and prepare for next generation processes and workplace challenges (including resiliency, policy/process development, validation of technology vision/direction, road-mapping, and Enterprise Architecture).
Senior Roles/Projects/Investments include:
• Chief Information & Innovation Officer, New College Institute
• Chief Innovation Officer, Curran Biotech
• VP of Digital Transformation and CIO, Pfeiffer University
• Chief Architect & Executive Director, Applied Technology Acceleration Institute
• EVP Digital Transformation & Emerging Markets, iTalent Digital Solutions
• Chief Information Officer, Murdock Research Institute
• Executive roles at Cisco, Bank of America, Duke Energy
• Private Equity Advisor Practitioner - Organization, Technology, and Process
A technology pioneer, Ken developed early Intranet systems for large banks which led to his participation in developing one of the first successful Internet-based training platforms.
Bio: Amalia Barthel, Privacy Consultant, Academic Advisor & Lecturer
Amalia is an Independent Privacy Consultant & Advisor and Author of Programs and Lecturer/Academic Advisor for the University of Toronto, SCS (School of Continuing Studies).
As an IT insider and specialist, Amalia has been in the Privacy and GRC/Audit and Privacy Engineering space for 16+ years. She is an author and frequent speaker at conferences and webinars. She volunteers her time mentoring young professionals and creating awareness in the community about privacy and digital risk topics. She is the co-founder of the Decode Series Digital Leadership program with Wareness Canada and the Founder of Design Privacy Canada.
Bio: Christine Aykac, Transformation Coach & Learning Strategist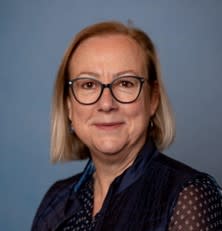 Christine is a dynamic, engaging problem solver and change agent. With over 25 years of experience in her field, Christine has established herself as a go-to expert for project management, digital leadership, and personal growth. Christine's solutions-driven approach has enabled her to participate in enterprise-level solutions, bringing her unique insights and strategies to teams worldwide. Her impressive track record of delivering successful outcomes has earned her a reputation as a leader in her field.
Christine's passion for personal empowerment and leadership exemplifies her unwavering commitment to helping others reach their full potential. She has authored several course books and is a regular contributor to online publications, sharing her wealth of knowledge and inspiring others to reach their goals. She co-founded the Decode Series Digital Leadership program with Wareness Canada and is an advisory board member of consulting organizations in Canada and the US.
Bio: Peyman Parsi, Chief Technology Advisor, VirgoCX, CIOCAN Member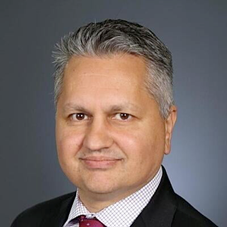 Peyman Parsi is a Board Member of the CIO Association of Canada and Chief Technology Advisor at VirgoCX one of the top cryptocurrency exchanges in Canada. Peyman provides strategic technology advisory in large-scale digital transformations, cloud modernization, and cybersecurity in financial services. Peyman is the former Chief Technology Officer of Blanc Labs FinTech company in Banking and the former Chief Technology Delivery Officer of TMX Group Toronto Stock Exchange. Peyman holds an ICD.D designation from the Institute of Corporate Directors.
Virtual

September 28, 2023 (4:00 PM - 5:00 PM) (EDT)
Categories
Toronto Chapter
National Events